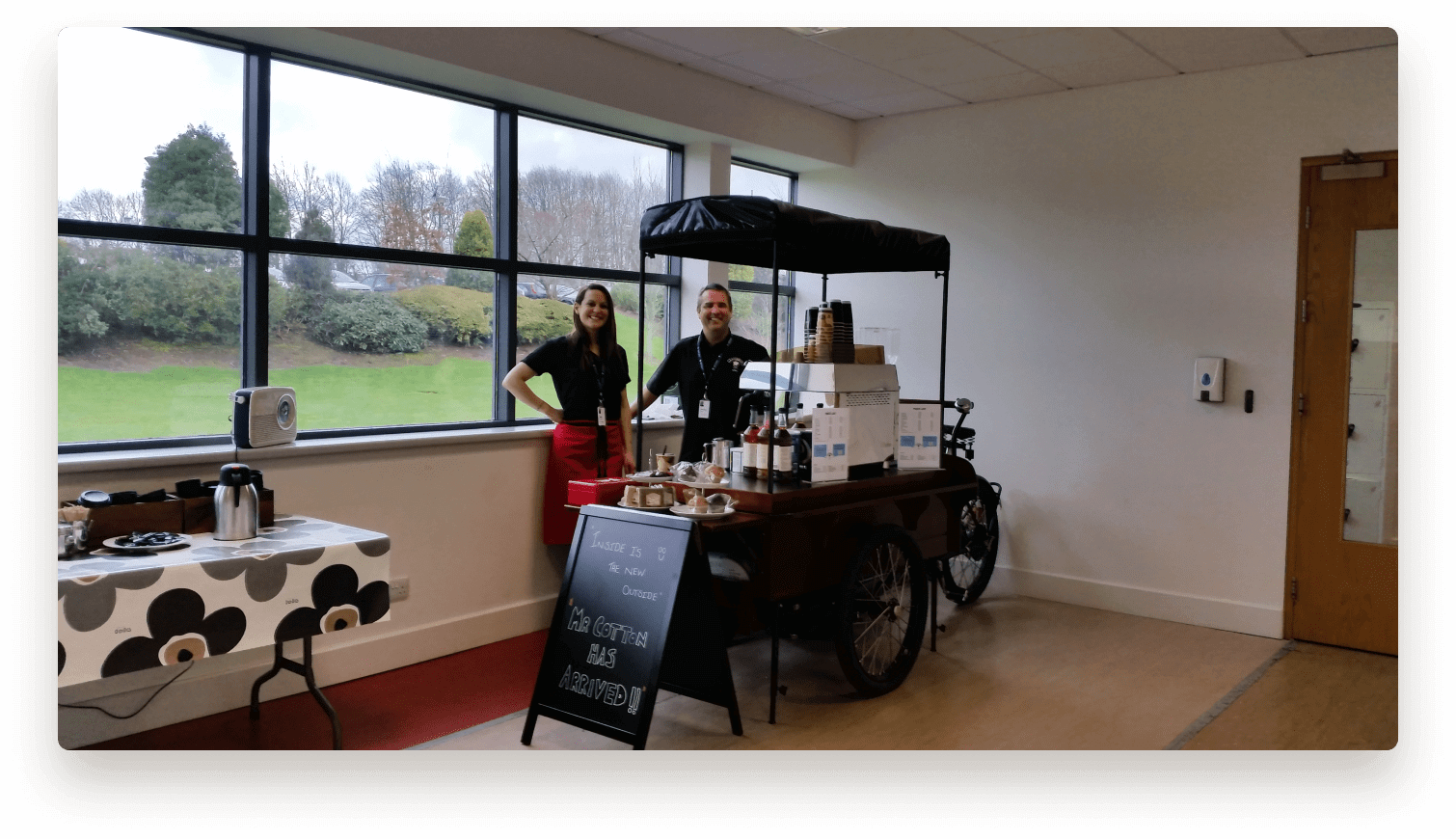 The good stuff
What we offer
Coffee Trike
Great barista coffee menu , hot chocolate and tea
Pastries, scones and granola breakfast
Quality and efficient Baristas
Daily specials and promotions
Set-up criteria
What we need
3m x 3m Area (Approx.)
Electricity
Building access
Minimum 1 Weeks notice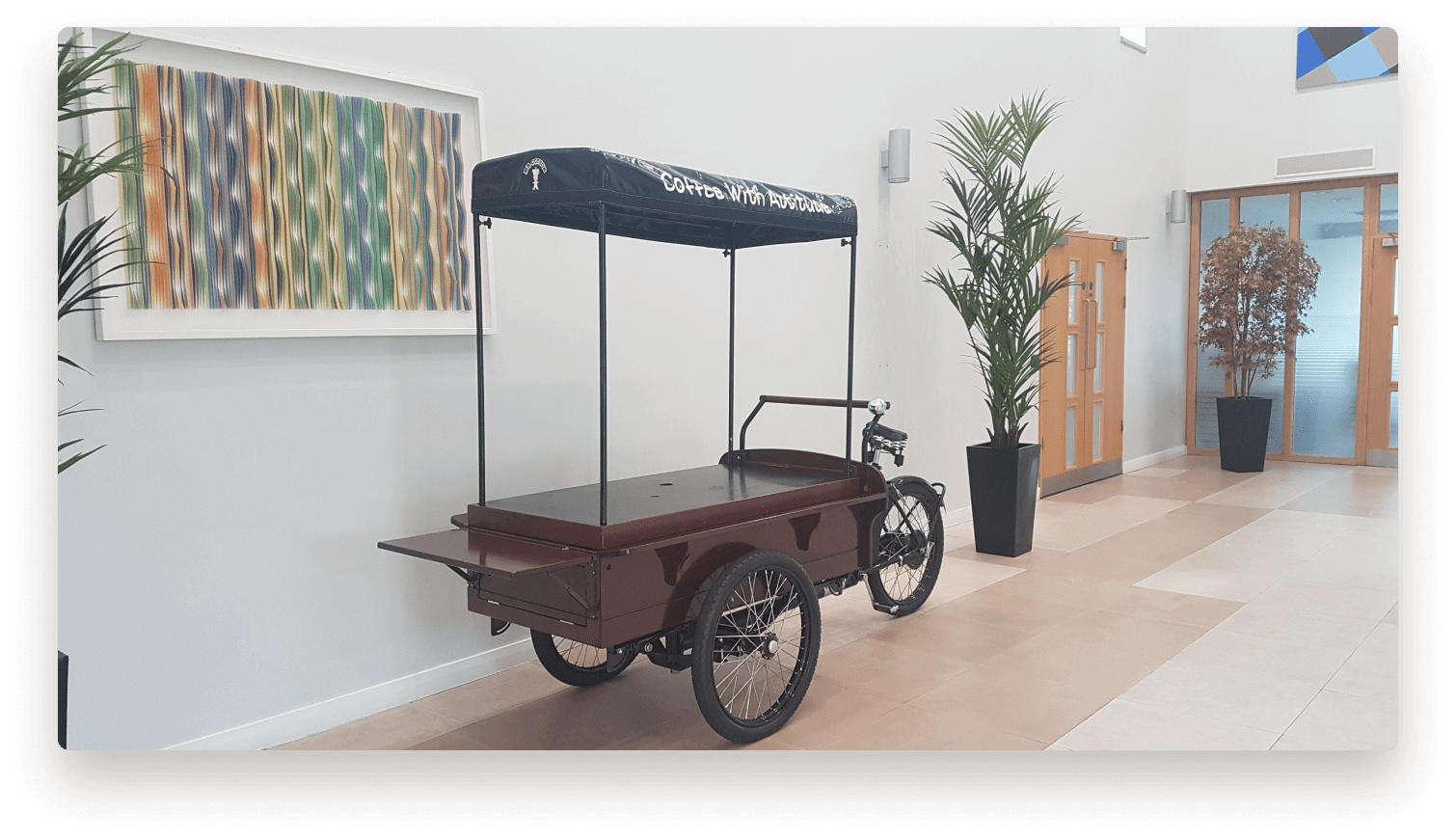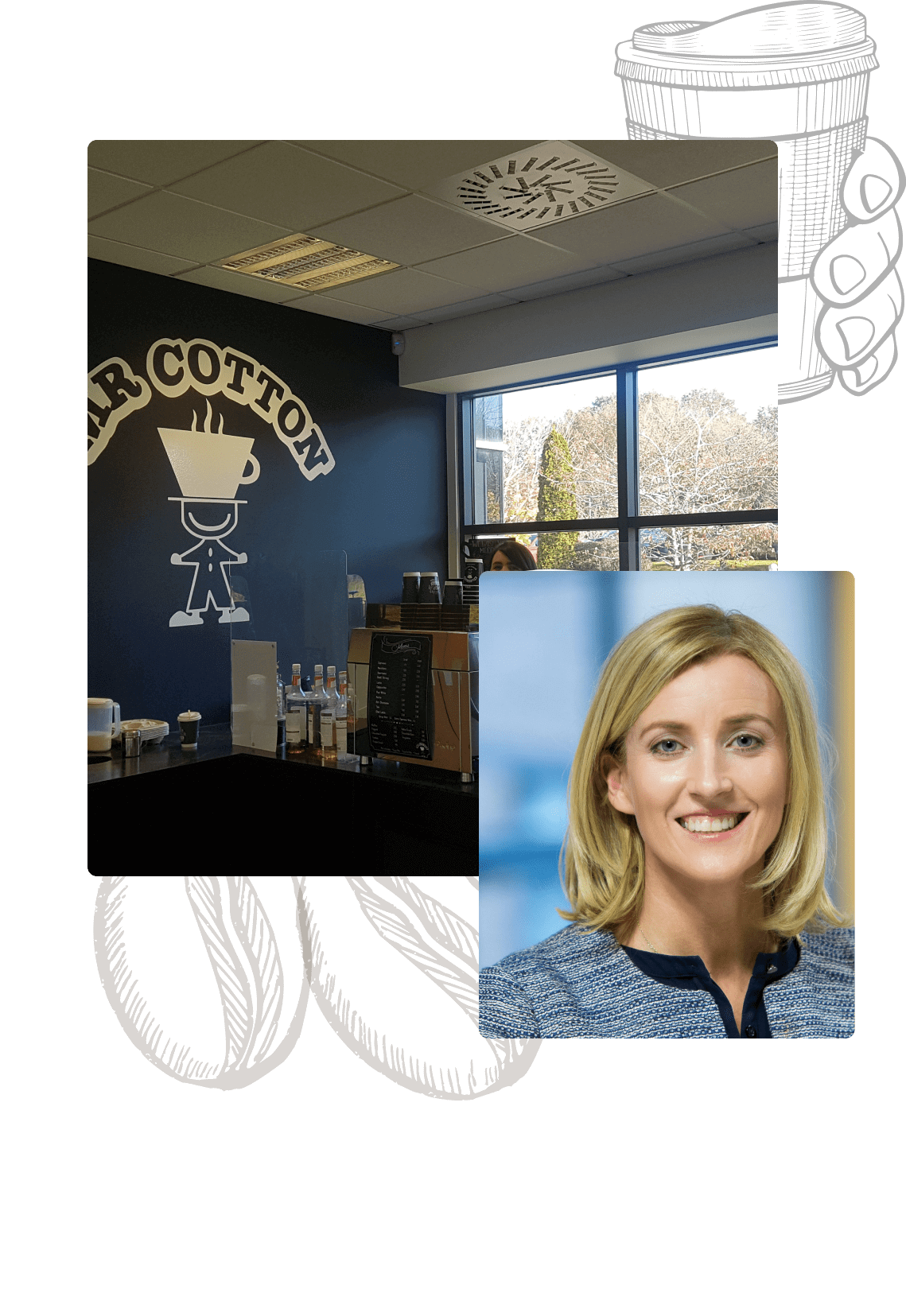 Another happy customer
The Mr. Cotton Coffee Dock at Abtran has made a great impact in enhancing the break-out area of our facility for staff , but also the many visitors we host at this flag-ship site.
Declan and his Baristas are a valued extension to our team at Abtran, professional, reliable, efficient and extremely friendly, they offer a great alternative for coffee lovers at good value.
Since initial setup Declan and his team have been very easy to work with, extremely professional, yet flexible to deal with, and have integrated their service to operate on our site in accordance with our facility standards and policies without issue.
The Coffee Dock has become a warm, friendly and social focal point at Abtran, and has become a must stop for visitors on site tours.
We also benefit from the additional Mr. Cotton service for meetings. On days where we have breakfast meetings, it's great to be met by the inviting aroma of Mr Cotton coffee for these early morning starts.
Aisling Deasy
Chief Executive Officer – Abtran
Why not try our Barista Bar for your corporate office for a month
Make an Enquiry