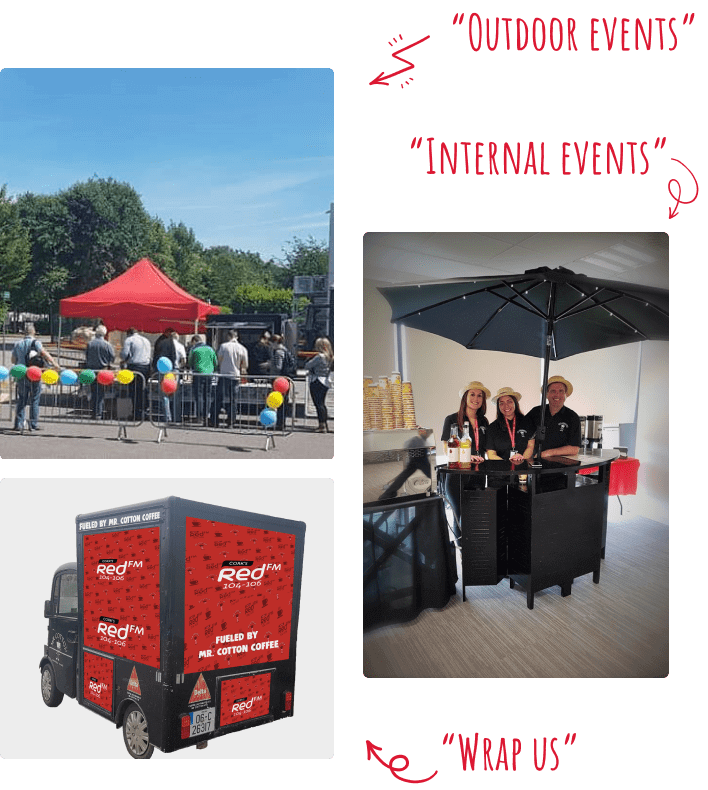 Our Experience
Some of the companies we did events for include:
Red FM, MSD Brinny, Amazon, Dairy Gold, Irish Distillers, Jannsen, Abtran, Aspira and many more down through the years.
Options:
Trailer
Camper van ("Betsy")
Trike or "Bakfeit" to give its proper title
"Wrap us" – Regatta & Red FM
Combination of above
SOME MORE ABOUT US
What we do, so you don't have to!
We have fully trained Baristas who make the following: Cappuccino, Mocha, Latte, Americano, Flat White…
We also provide Tea and Hot Chocolates (with marshmallows). All hot beverages served are included in the fee and guests can return as often as they wish!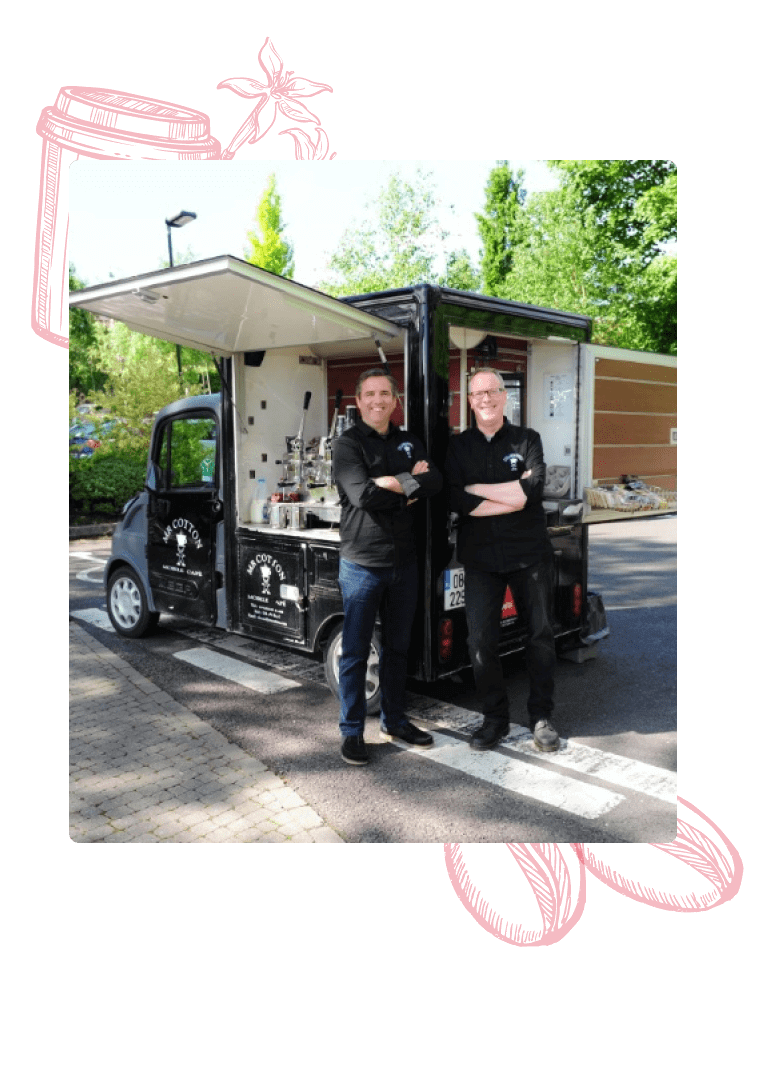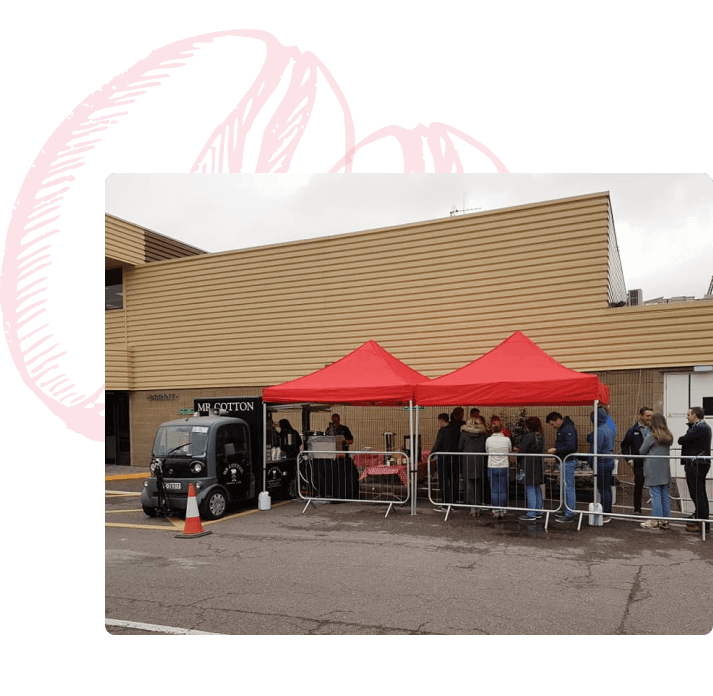 Mobile Coffee Van Hire Cork
What's included:
Qualified Baristas trained in our Barista School (minimum 2); formally dressed.
Artistic Barista Coffees!! – Latte / Cappuccino / Flat White / Mocha / Americano, etc. – guests can return as often as they like (see menu).
Hot chocolates – with marshmallows.
Full range of syrups.
Selection of teas.
Seasonal Menus (see our "Christmas Menu").
5 litre flasks of freshly brewed filter coffee and hot water for teas to keep that queue moving.
Gazebos, catering tables tablecloths.
Optional: Cakes / Biscuits / Pastries.
Mr. Cotton at for your corporate events
Corporate Events Cost Estimator
If you require our services for more than 1 day, discounts apply
150
How many attendees will be at the event
1
How many hours will the event be ?